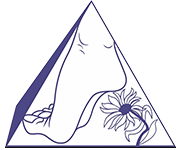 European Foot & Ankle Clinic
We can help you! For your first evaluation and resolution to your concerns please visit us at any of our 4 Chicago land locations , call today (773)205-0106. We speak English, Spanish, Polish and Russian.

Why Us
Dear Patient ,
We know how hard it is to find good and caring doctors. So why should you choose us? Since opening in 2000, European Foot and Ankle Clinic has grown very fast to multiple locations throughout Chicago area and is the best Chicago foot and ankle clinic. Ever since we consistently serve and educate our patient, to put them on their feet in shortest possible time, as well as deliver warm and friendly office environment to serve their problems better. Our experienced and best-trained foot and ankle doctor in Chicago IL are pioneers in minimal, noninvasive, no visible scar surgical techniques for correction of bunions, hammertoes, and other foot deformities as well as ankle pain treatment. This technique utilizes 1-2mm incisions, similar to the one used in arthroscopic approach, it minimizes tissue injury, rehab time, postoperative pain and maximizes results by providing surgical cut only to the area of need and no damage to the other structures ( please go to our before and after gallery and our patient's testimonies). In our Chicago foot and ankle clinic, we also offer a full array of most advanced podiatric services to help you maintain healthy feet including Laser treatments for fungal toenails, warts, ingrown toenails and corn & calluses. As Foot and ankle doctor in Chicago IL, We treat arthritis and injuries like sprains, plantar fasciitis, tendinitis, ankle pain treatment and neuroma utilizing contemporary FDA approved techniques like plasma PRP injections, custom braces, bio picture therapy, physical therapy and more. We provide a variety of homeopathic treatment for muscular skeletal problems in form of injections, pills, creams, and gels as an alternative option to conventional steroidal injections, pills and unnecessary in most cases surgeries. We use advanced and innovative European neurotic dehydrated alcohol injections to shrink neuromas and provide long-term, non-surgical solutions wherever possible. The same injections also work for many types of neuritis such as burning pain in toes, heels, or around joints. We are trusted by hundreds of thousands of patients as foot and ankle specialists for over 17 years growing to multiple locations in Chicago. In Chicago foot and ankle clinic all our physicians at European Foot and Ankle Clinic maintain the highest levels of accreditation and pursue ongoing education to stay abreast of the latest trends in podiatry. Our doctors, as well as staff, are fluent in several languages including English, Polish, Spanish and Russian. Our professional staff and doctors are experienced both in providing best available treatment of foot and ankle problems as well as taking genuine concern of our patient's problems and needs. That honest approach brought us to trust and respect of our patients, let us grow fast and provide the convenience of multiple locations through Chicago area. All our staff is dedicated to your comfort and well-being and will provide most prompt attention when needed. Our goal is to help you to always maintain healthy feet and continue with your most possibly active and complete lifestyle!
Yours,
All of the Doctors & Staff of European Foot & Ankle Clinic,
The best Chicago foot and ankle clinic, and foot and ankle doctors in Chicago IL
P.S. Click here or call 773 205 0106 to make an appointment today with one of our
Chicago area podiatrists in one of our multiple Chicagoland offices.
A + BBB Chicago
Area Podiatrists